Custom Car Vinyl Graphics & Decals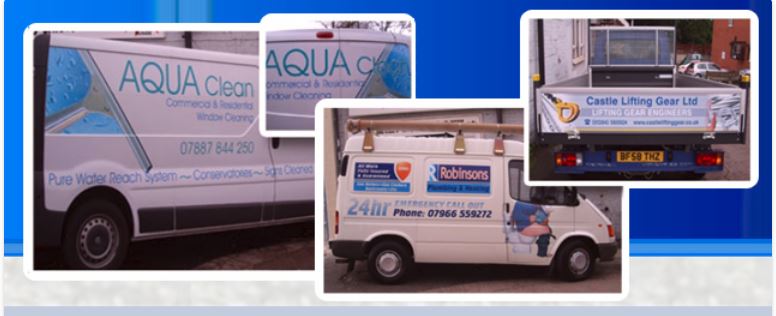 Using your vehicle, or fleet of vehicles as a means of advertising is a huge way of grabbing attention from potential clients. If you want to give your vehicle a new look with custom car vinyl graphics that your friends will be talking about, talk to the The Sign Supermarket. Creating unique and eye catching designs is a service we offer, or alternatively you can bring in your own design for us to apply to your vehicle.
We have a unique amount of car vinyl graphics which come in a range of shapes and sizes. This form of mobile advertising will be seen everyday by potential clients. Made with high quality material which can be applied to the interior or exterior of your vehicle, whether its a discreet company logo or full view vehicle livery we can make sure that your vehicle signage works for you. High resolution car vinyl graphics with brilliant weather resistance will make the vinyl extremely durable. 
Our high-grade vinyl can last anywhere from 5-7 years leaving you without the fear of replacing it after a short amount of time. The Sign Supermarket will give you the sharp design of your dreams no matter the intricacy of the car vinyl graphic design itself. Use our designs or bring your own and we will apply this to your vehicle of choice.
We use a wide variety of colours consisting of over 300 different shades and types of colours in order to give you the design of your choice, if we don't have your colour in stock we will do our utmost to obtain this so you can have your dream car.
For further information, email or call us on 0330 223 2141 , where we will be happy to help!
''True masters of wizardry!! Are a pleasure to deal with. Understood the brief clearly and executed the design perfectly. They love what they do and went to great lengths to ensure that everything was done right. The end result? Van livery that's magical. An excellent job. Would highly recommend.''

Ready to find out more?
Drop us a line today for a free quote!